OC 41.3

A Validation, with New Clinical Applicability, of a Clinical-genetic Risk Model that Predicts Thrombosis with High Sensitivity in Patients with Lymphoma

M. Bastos1,2, J. Ortiz1, V. Pradillo1, C. Martinez-Laperche1,2, E. Salas3, I. Buno2, J.L. Diez-Martin1,2,4, J.M. Soria3, C. Pascual1,2
1Hospital Universitario Gregorio Marañon, Hematología y Hemoterapia, Madrid, Spain, 2Instituto de Investigacion Sanitaria Gregorio Marañon, Madrid, Spain, 3Institut d'Investigació Sant Pau, Genomic of Complex Diseases, Barcelona, Spain, 4Universidad Complutense de Madrid, Madrid, Spain

Main Topic: Prothrombotic States
Category: Cancer-Associated Thrombosis

Background: The incidence of venous thromboembolic events (VTE) in patients with lymphoma is estimated around 10%, increasing the morbidity and mortality for this group of patients. Khorana scale has been developed to assess VTE risk in cancer patient but it is not useful for lymphoma patients. Recently, a new risk score have been developed to predict VTE in this specific population (Throly). Likewise, the incorporation of genetic variables into a VTE risk model improved VTE risk assessment in solid tumors (TiC-ONCO).
Aims: The aim of our study was to evaluate if the same approach of TiC-ONCO is applicable to patients with lymphoma.
Methods: Between 2014 and 2018, 254 lymphomas were diagnosed in our center, 33 of them presented VTE. The F5 rs6025, F5 rs4524, F13 rs5985, SERPINA10 rs2232698, in addition to clinical variables (immobilization, tumor type, Ann Arbor score, mediastinum extension, and personal thrombotic history) were significant associated to VTE risk and used to build the TiC-ONCO-associated Lymphoma score (TiC-Lympho). The Khorana, ThroLy and TiC-Lympho scores were compared through predictive value and area under the curve (AUC).
Results: We observed a cumulative incidence of VTE of 9% (Fig.1). The results of sensitivity, specificity, predictive value and AUC of the Khorana, Throly, and TiC-Lympho are shown in Table 1 and Table 2 (Fig.2).
Conclusions: Our results demonstrated that the incorporation of genetic-clinical data to assess VTE risk it is not only valid to solid tumors, but it is also relevant in lymphoma. In fact, it is the first time that this approach has been applied to haematological patients. It is noteworthy that the predictive capacity for VTE in lymphoma patients of our score far exceeds that obtained by the Khorana and Throly scores. Therefore, TiC-Lympho will allow us to categorize lymphoma patients adequately at diagnosis and offering an individualized thromboprofilaxis.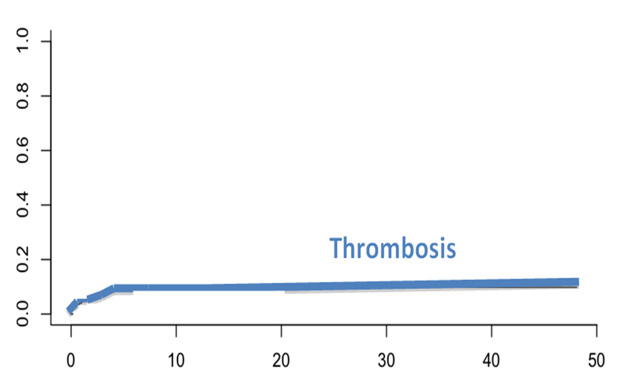 [Figure 1. Cumulate incidence of Thrombosis]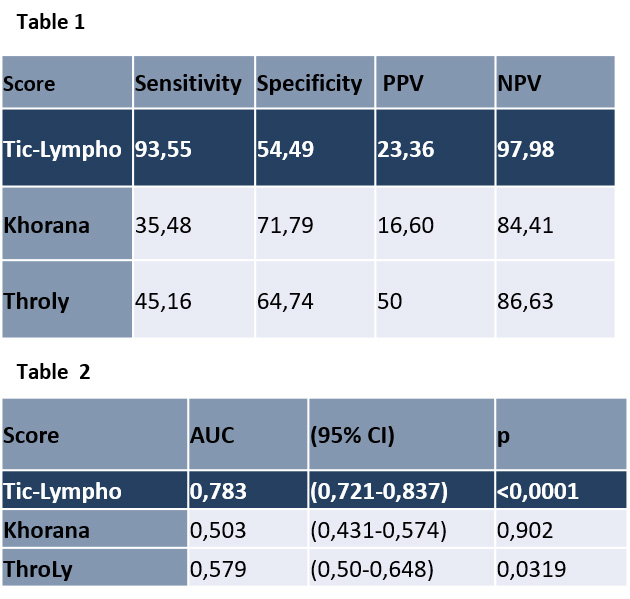 [Figure 2. Sensitivity, specificity, predictive value and AUC of the Khorana, Throly, and TiC-Lympho]