OC 70.1

Joint Bleeds in Paediatric Patients with Haemophilia A: A CHESS Study Analysis

F.A. Castro1, M. Silkey1, J. O'Hara2, T. Burke2, N. Phillips3, R.J. Hampton3, O. Meier3, C.S. Sima4
1F. Hoffmann-La Roche Ltd, Basel, Switzerland, 2HCD Economics, Warrington, United Kingdom, 3F. Hoffmann-La Roche, Basel, Switzerland, 4Genentech Inc., South San Francisco, United States

Main Topic: Hemophilia and Bleeding (including Transfusion)
Category: Hemophilia - Clinical

Background: There is limited information on real-world outcomes of paediatric patients with haemophilia A (PwHA).
Aims: To describe joint outcomes (including number of joint bleeds, target joints [TJ] and chronically damaged joints [CDJ]) in paediatric PwHA in 5EU countries (France, Germany, Italy, Spain, UK).
Methods: Cost of Haemophilia across Europe - Socioeconomic Survey in a Paediatric Population (CHESS PAEDs) study was conducted from December 2017 to March 2018. 110 haemophilia specialists provided information on 785 paediatric PwHA they treated, including demographics, treatment and clinical outcomes data. The patient sample was stratified by age group (1-5years/6-11years/12-17years = 1:1:1) and disease severity (severe:moderate = 2:1).
Results: Population included 82 (10%) inhibitor and 703 (90%) non-inhibitor patients (Table 1). Among non-inhibitors there were 287 moderate and 416 severe patients. Of the 697 patients with known treatment regimen, 61% were on continuous prophylaxis, 15% on intermittent prophylaxis and 24% were treated on demand. There were 54 patients aged < 2 years, 376 aged 2-11 years, and 355 aged 12-17 years.
Patients with current FVIII inhibitors had an average bleed rate of 14.1 (standard deviation [sd]=17.7) joint bleeds per year, with only 2 (2.4%) of the patients having zero joint bleeds. In comparison, patients without inhibitors had an average of 3.6 (sd=8.9) bleeds per year, with 195 (27.7%) non-inhibitor patients being joint bleed-free.
Overall, TJ were reported in 142 (18%) patients: 33% of inhibitors, 20% of non-inhibitors with severe disease and 11% of non-inhibitors with moderate disease (p-value < 0.01). Similar patterns were observed for CDJ (Table 2). The majority of TJ were located in the knees (38%), ankles (22%) and elbows (16%), with 28% of patients with TJ having experienced joint surgery.
Conclusions: Joint bleeding and joint disease are common among paediatric PwHA with moderate or severe disease, signaling remaining unmet need and opportunities for improvement in treatment management.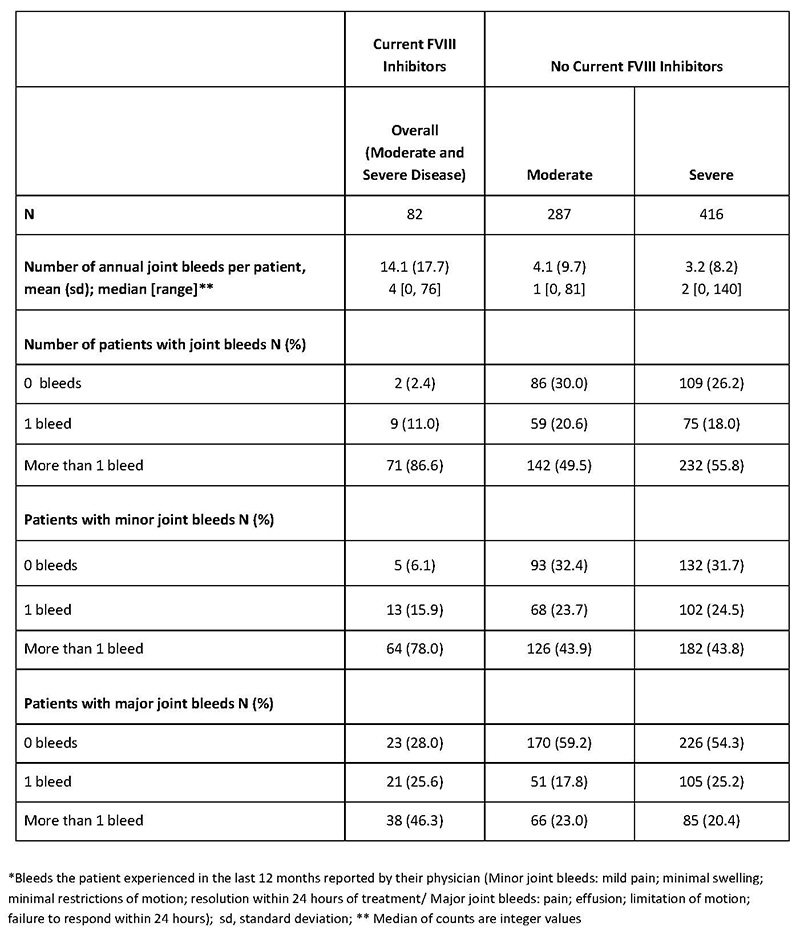 [Table 1. History of joint bleeds* in the pediatric hemophilia population in 5 EU countries]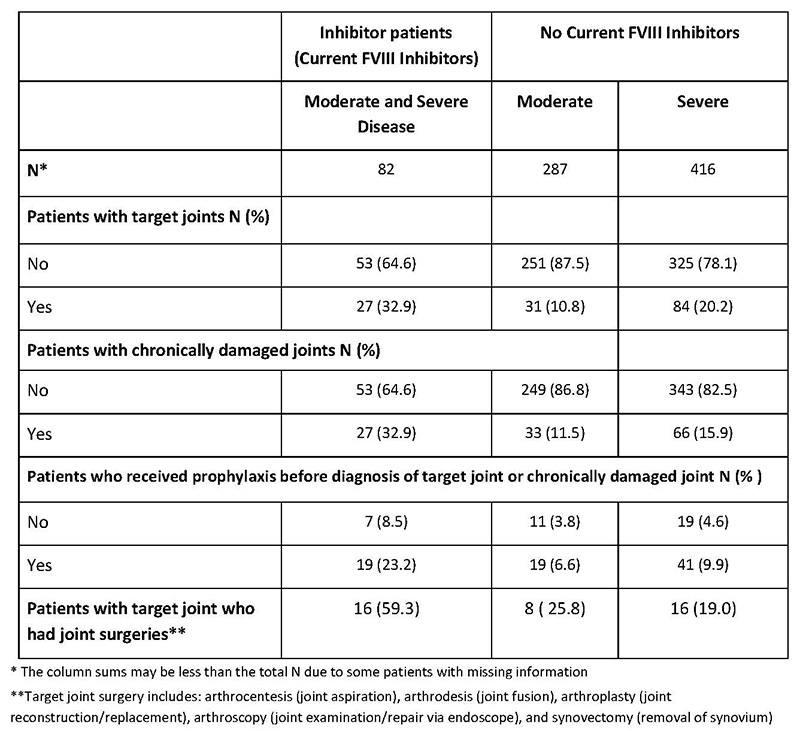 [Table 2. Joint disease in the pediatric hemophilia population in 5 EU countries]