Main Topic: Coagulation and Natural AnticoagulantsCategory: Regulation of CoagulationOC 05.5Complement Regulator Factor H is a Cofactor for Thrombin in both Pro- and Anticoagulant Roles
G. McCluskey
1
, G. Davies
1
, R. Velounias
1
, T.R. Hughes
2
, B.P. Morgan
2
, R. Preston
3
, P.W. Collins
2,4
, P.V. Jenkins
4
, M. Heurich
1
1
Cardiff University, School of Pharmacy and Pharmaceutical Sciences, Cardiff, United Kingdom,
2
Cardiff University, School of Medicine, Cardiff, United Kingdom,
3
Royal College of Surgeons in Ireland (RCSI), School of Pharmacy and Biomolecular Sciences (PBS) & Irish Centre for Vascular Biology, Dublin, Ireland,
4
University Hospital Wales, Cardiff and Vale University Health Board, Cardiff, United Kingdom
Background:
Thrombin is central to haemostasis with both pro- and anticoagulant functions. Interest in interactions between complement and coagulation is increasing. We hypothesised that the complement regulator factor H (FH) influences the action of thrombin.
Aims:
To determine the effect of FH on thrombin pro- and anticoagulant functions.
Methods:
Tail-bleeding time and blood loss was measured in FH knockout mice. FH-depleted human plasma was used to measure activated partial thromboplastin time (aPTT) and clot formation was monitored in fibrin generation turbidity assays. Thrombin-mediated activated protein C (aPC) generation was measured in the presence and absence of thrombomodulin. Thrombin-FH binding was investigated in a binding assay and affinity was measured using surface plasmon resonance.
Results:
Tail-bleeding time in FH knockout mice was 804±550 seconds, compared to 196±305 seconds in wild type (P=0.017). The aPTT in FH-depleted human plasma was prolonged (107±5 seconds) and restored (76±2 seconds) by the re-addition of FH into depleted plasma (P=0.002). FH enhanced thrombin-mediated fibrinogen cleavage and fibrin clot generation by shortening lag time (100nM FH 5.3±0.6 minutes; Control 22.7±0.6 minutes, P=0.002) and increasing the rate of clot formation (
V
(OD
405
*min
-1
); 100nM FH 0.048±0.003; Control 0.008+/-0.0001, P=0.002) in a concentration dependent manner. Thrombin activation of protein C was shown in a FH concentration dependent manner in the presence (K
d
~2.14±0.26nM FH, P=0.0006) or absence (K
d
~17.04±2.67nM FH, P=0.0004) of thrombomodulin. Thrombin binding affinity with FH was K
D
~23nM. FH complement regulatory function was not altered by thrombin binding.
Conclusions:
Complement FH is a novel cofactor for thrombin that enhances pro- and anticoagulant mechanisms. There was significant impact on in vivo bleeding, rate of fibrin clot generation and activation of protein C. These data highlight the importance of interactions between coagulation and complement systems and the potential impact of their imbalance or dysregulation in disease.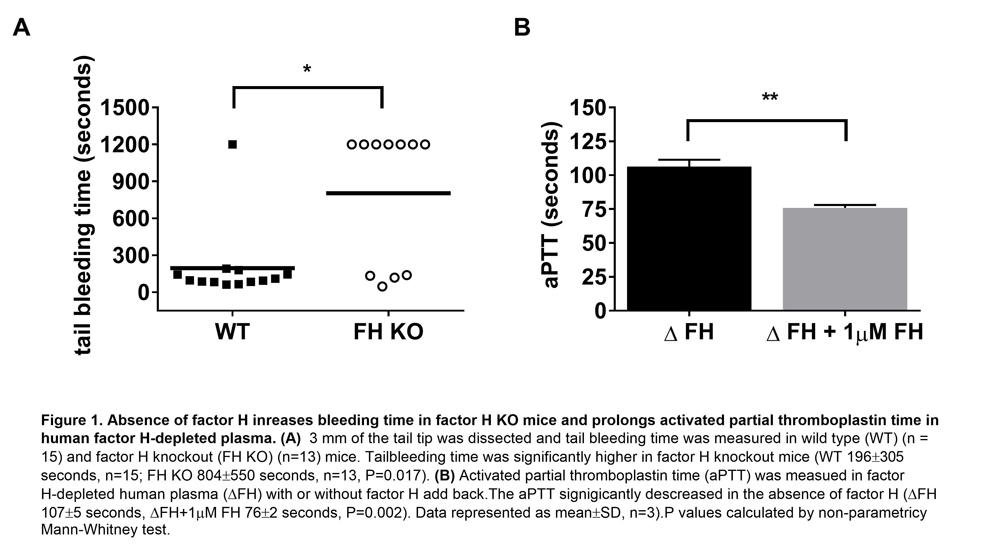 [Figure 1. Absence of factor H inreases bleeding time in factor H KO mice and prolongs aPTT in human factor H-depleted plasma.]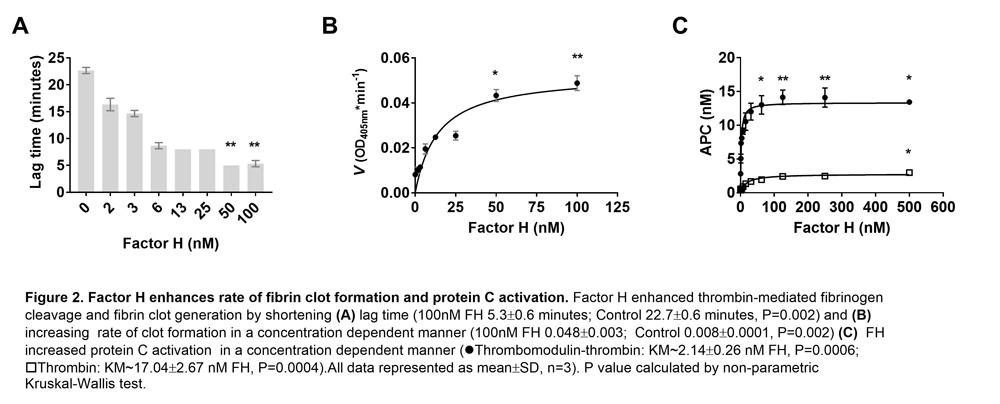 [Figure 2. Factor H enhances rate of fibrin clot formation and protein C activation.]